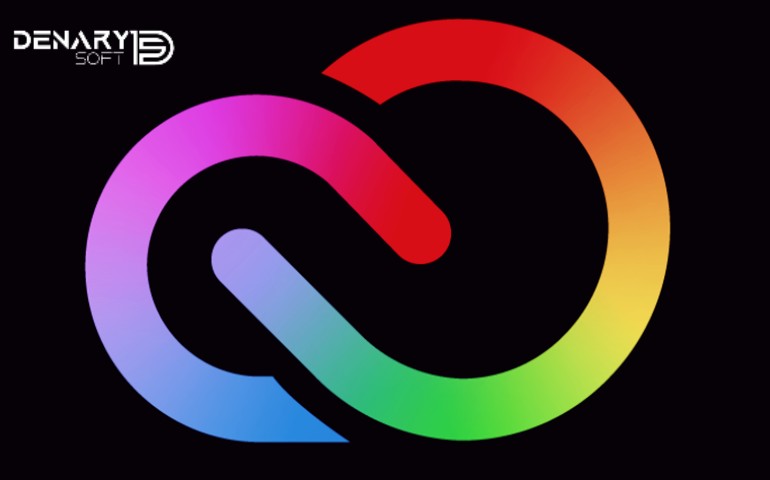 Adobe is today regarded as one of the most prominent software brands offered to filmmakers and other creative industries, including photography, illustration, and graphic design. The Adobe Creative Cloud, sometimes known as "Adobe CC," is the company's most complete software offering. With Adobe Creative Cloud, sometimes called Adobe CC or Adobe Cloud, you can use all of Adobe's desktop and mobile apps. Adobe CC is available for purchase and may be updated monthly via a subscription. You can access over 20 fully functioning programs with an Adobe CC license. 
The Adobe Cloud Suite includes a few extra utilities that aren't nearly complete programs. You also get access to a Behance.net account, the extensive typeface collection of Adobe, a certain amount of cloud storage, the Adobe Portfolio Program, and several collaboration tools. 
The Adobe creative cloud has been beneficial as it helps people in various aspects, including applications, designing, and cloud storage. Similarly, Adobe Experience Manager (AEM) has been termed as one of the primary content management solutions (CMS) that could help people develop applications, forms, and websites. 
This AEM can help you when you need proper content management as it allows fulfilling digital document solutions for the customers.
Adobe Video Editing Creative Cloud
The process of video editing might have been difficult or time-consuming. Still, we can undoubtedly say that Adobe video editing has made it easy for people to conduct video editing even from their phones and computer. This significant process has allowed you to shoot and edit videos and improve your presence as an individual and an organization. 
There are various Adobe video editing applications, including Premier Pro, Premiere Rush, and After Effects. These applications can help you in editing and managing your videos which eventually helps in developing movies and videos like YouTube. Besides, both full-length films and YouTube videos may benefit from Premiere Pro's nonlinear editing features. Avid Media Composer is fast being replaced as the industry standard editing application by Premiere Pro. Premiere Rush, a condensed version of the entire desktop product, reflects the mobile editing capabilities of smartphones and tablets. 
Premiere Rush won't benefit professional filmmakers with access to Premiere Pro, but if you want to create short online videos, it can speed up and simplify your projects. After Effects will be beneficial to filmmakers as well. After Effects will be the primary tool for all digital and visual effects work.
Adobe Creative Cloud InDesign
Creating unique designs and graphics was meant to be complex and challenging, but Adobe Creative Cloud InDesign's presence has helped develop layouts and designs. Engaging with Adobe creative cloud when utilizing InDesign to manage production is necessary. 
People might say that InDesign could be similar to Photoshop, but one can say that InDesign specifically helps develop layouts for text and images. One can say that Adobe InDesign is an industry-leading software that requires different Adobe creative cloud libraries. For instance, InDesign libraries can help people organize and ensure their safe storage to be used frequently. 
These Adobe libraries can be stored on a hard drive which eventually allows ease of use for people.
Adobe Experience Manager Part of Creative Cloud
The use of AEM is among the best applications which could help your organization conduct significant digital management and eventually flourish the organization. It is a centralized system for managing and delivering all material to different organization's devices. 
The people/client can be satisfied with the brand throughout their interactions, considering their point of view. The common AEM subsystems include sites, assets, applications, forms, and communities. Even if they may be restrictive, they are also essential for developing digital strategies and advancing brand trajectories. You can move high-quality files from Adobe's cloud to AEM thanks to its connectivity with Adobe's Creative Cloud (AEM). 
Success will now rely on how well firms help individuals utilize these innovative cloud resources more effectively. The experienced manager made it simple for IT to keep an eye on digital interactions, and the flexible platform enabled cloud deployment in several ways.
Adobe Experience Manager Duties
The "AEM developers" are designers, programmers, and testers who work with Adobe Experience Manager. After an initial review and analysis, you will aid in integrating AEM with the current infrastructure to satisfy the organization's demands. A "software developer" who primarily works with the AEM platform.
An AEM Developer's primary duties include testing and evaluating software builds for problems like performance and troubleshooting and enhancing current systems. Depending on the scale of the business you work for, you can be in command of programming staff. You use agile methodologies, responsive frameworks, and front-end development techniques to meet tight deadlines.
To speed up the creative process, Adobe Sensei enables improved AI functions in Illustrator, Premiere Pro, and Lightroom. Use Share for Review to facilitate team collaboration in Photoshop and Illustrator. You can quickly produce high-quality content using Adobe Express. And use cutting-edge 3D gear and software to influence the future. 
Exclusive to Adobe's Cloud solutions. Prepayment is accepted for Creative Cloud subscriptions. Photoshop Elements and Premiere Elements are only Adobe products with a one-time purchase fee. Currently, the only licensing option available is a subscription model. You have the option of paying either monthly or yearly. Lightroom 6, Acrobat Pro, and Photoshop/Premiere Elements are the only Adobe programs still available with perpetual licenses. So, if you are interested in buying Adobe creative cloud, engage different unique packages for improving both individual and organizational work.